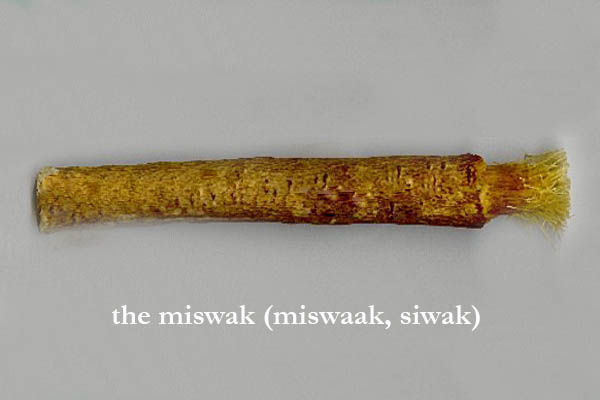 Neem oil is cold pressed from the neem tree, which grows in India. The medicinal properties of the neem tree have been well known to the people of India and
Pakistan
for thousands of years, although it is little known in the west.
Perhaps, its most common use in India is in dental applications. There it is sometimes called "the toothbrush tree," because it is common for people to pull a twig off of the neem tree, chew the end to form "bristles" and use the twig as a highly effective toothbrush. In the west, neem is added to toothpaste. Although, it tastes as bad as it smells, a small dab of neem oil on sore or injured gums can heal them almost over night.
Neem oil is also commonly added to a variety of creams and salves. It is effective against a broad spectrum of skin diseases including eczema, psoriasis, dry skin, wrinkles, rashes and dandruff. A few drops can be added to hand healing salves and shampoo.
One interesting uses for neem oil is as a birth control method for men. A
study
was conducted using married Indian soldiers. Several drops of neem oil were placed in a capsule and swallowed by the soldiers once per day. The neem oil did not take effect until after three months, but the results were 100% effective in preventing contraception with no side effects.
It has also been shown to be effective as a powerful spermicide. Neem oil is an ingredient in some spermicidal products. Neem does not work on the hormones, but rather it works to inhibit the flagellation of the sperm, rendering them incapable of reaching an ovum.
Neem oil is highly effective as a mosquito repellent. Because of its unpleasant smell, it is best when it is added to a formula with other essential oils, such as citronella.
another function>>>>below
The antibacterial, antifungal & blood purifying properties of Neem are useful in skin disorders, dental health, diabetes management, immune support and even fighting cance
r.
BENEFITS OF NEEM

Useful as a tonic and astringent that promotes wound healing
Has detoxifying benefits that help maintain healthy circulatory, digestive, respiratory, and urinary systems
Extract possesses anti-diabetic, anti-bacterial, and anti-viral properties
Beneficial in treating malarial fever and cutaneous diseases
All the parts of the plant and active principles and extracts possess a lot of significant pharmacological properties. Neem is bitter and alterative. It is used as a poultice in boils, is antiseptic, demulcent, a tonic in catarrhal affections, stomachic, stimulant. It is useful in snake bite, scorpion sting, hypoglycemic, in rheumatism, as an analgesic, antipyretic, sedative, antibacterial, antiprotozoal, antiviral, anthelmintic and in skin diseases. The tree stem, root and bark possess astringent, tonic, and antiperiodic properties. The bark is beneficial in malarial fever and useful in cutaneous diseases. Be weller than gooder!!!