Just got some mail! Whenever I get my Stones Throw care package it's like the first time I heard "
My Vinyl Weighs A Ton
" or Lootpacks "
Questions
". Madlib has so much history on wax, people can't even imagine. Abstract jabs all day when you had to actually walk down to the record store on Tuesday and wait in line for the latest. When they use to write down new releases on a chalk board. Ease up with all the downloading. You can still hit shops online and buy wax!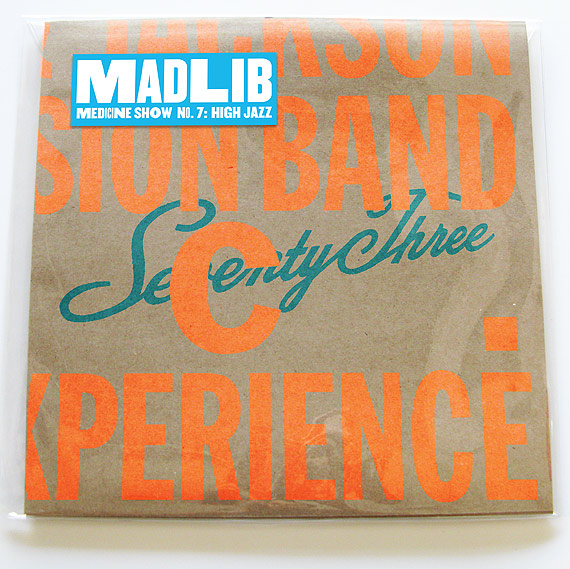 Limited edition 3-disc vinyl: Madlib has collected an additional 30 minutes of music for the limited edition vinyl release of High Jazz. These tracks are not available on the CD or digital release. Album covers will be hand screened by Hit+Run with a design by Jeff Jank, and individually numbered.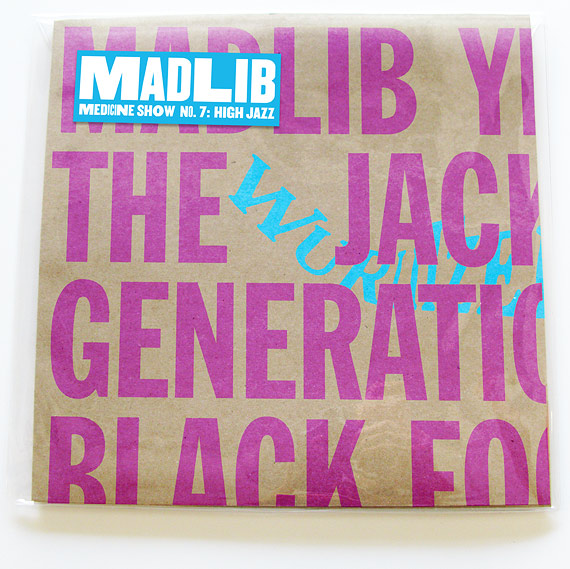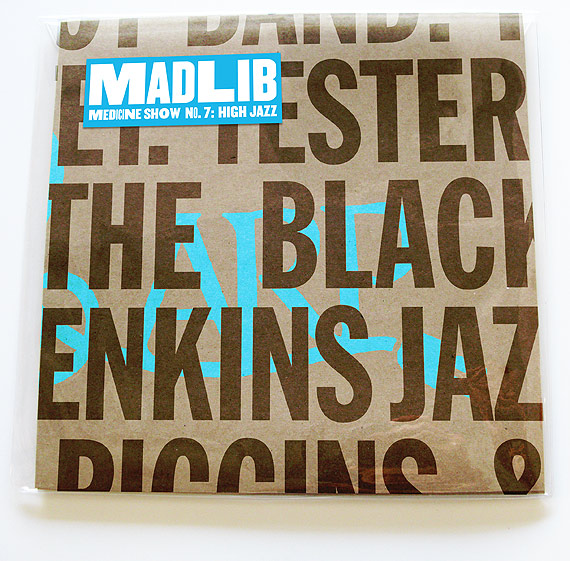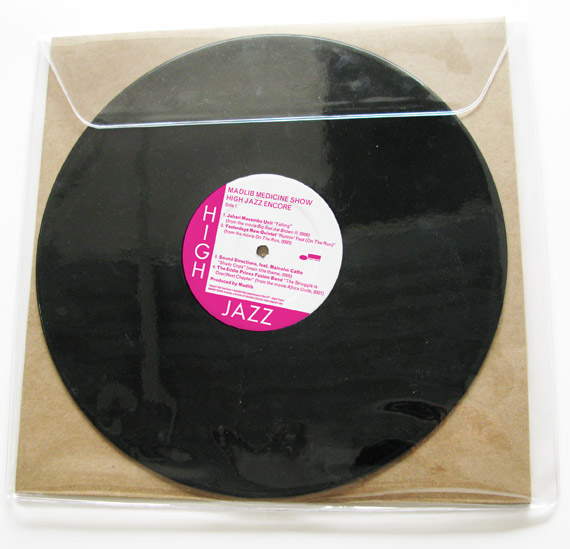 Poyser, Riggins, Jackson - Funky Butt (Madlib Medicine Show #7) by stonesthrow
Album track list:
1. The Jackson Conti Band - Steppin' Into Tomorrow (Prelude)
2. Generation Match - Electronic Dimensions
3. Jahari Massamba Unit - Pretty Eyes
4. The Kenny Cook Octet - High Jazz
5. Yesterdays New Quintet - Medley: Don't You Worry Bout A Thing (Live At Spear for The Moondog)
6. Interlude
7. The Big Black Foot Band, feat. The Black Spirits - Reality or Dream
8. Russell Jenkins Jazz Express - Drunk Again
9. Poyser, Riggins & Jackson - Funky Butt, Part 1 (MP3)
10. Jahari Massamba Unit - Wonderin'/Nightime
11. R.M.C. - Space & Time
12. Yesterdays New Quintet - Conquistador
13. The Big Black Foot Band, feat. The Black Spirits - Tarzan's Theme
14. Interlude
15. Joe McDuphrey Experience - Kimo
Bonus LP track list:
1. Jahari Masamba Unit - Falling
2. Yesterdays New Quintet - Runnin' Fast (On The Runs)
3. Sound Directions, feat. Malcolm Catto - Shady Cops
4. The Eddie Prince Fusion Band - The Struggle Is Over/Next Chapter
5. O.D. - Wasted (Themes Variations)
Pre-order for 3LP and CD. Expected release date: July 27. Here