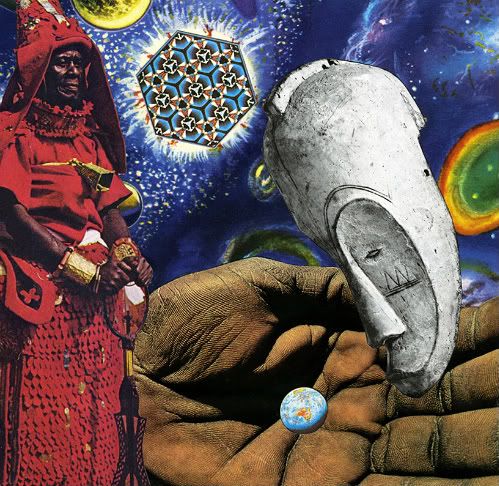 Written by dublab>:,"><

A purely vinyl selection from the space crates of our favorite far-out traveler, Electric Egypt. He flows freely from Psychedelic Rock to Japanese Pop, Ragga, Italo Disco, and Stellar Spacewaves on and on and on. E.E. journeys on an Eastern express through mysterious lands and makes such exotic stops as the early 80′s AustrALIEN underground. The accompanying image, "SunshineSuperShaman" is an original art piece created by electric Egypt just for this mix.
We are huge fans of Electric Egypt's most recent album "Impressions Of The Inexpressible Invisible." This mix gets our ears warmed up for the future sounds to come from this talented cat.
MIX: DOWNLOAD